GUESTS
We are pleased to announce that with immediate effect, the following member types are permitted to bring guests to the club:
Adult Members

Senior Members

Young Adults

NEXT GEN
Before a member books a court with a guest, please inform the guest that they will be required to create a 'Non-Member' profile by clicking here.
Once the profile has been created, the guest must log into their account and sign the COVID-19 waiver form. All guests must sign this form in order to play at the club and will not be able to book a court without signing it!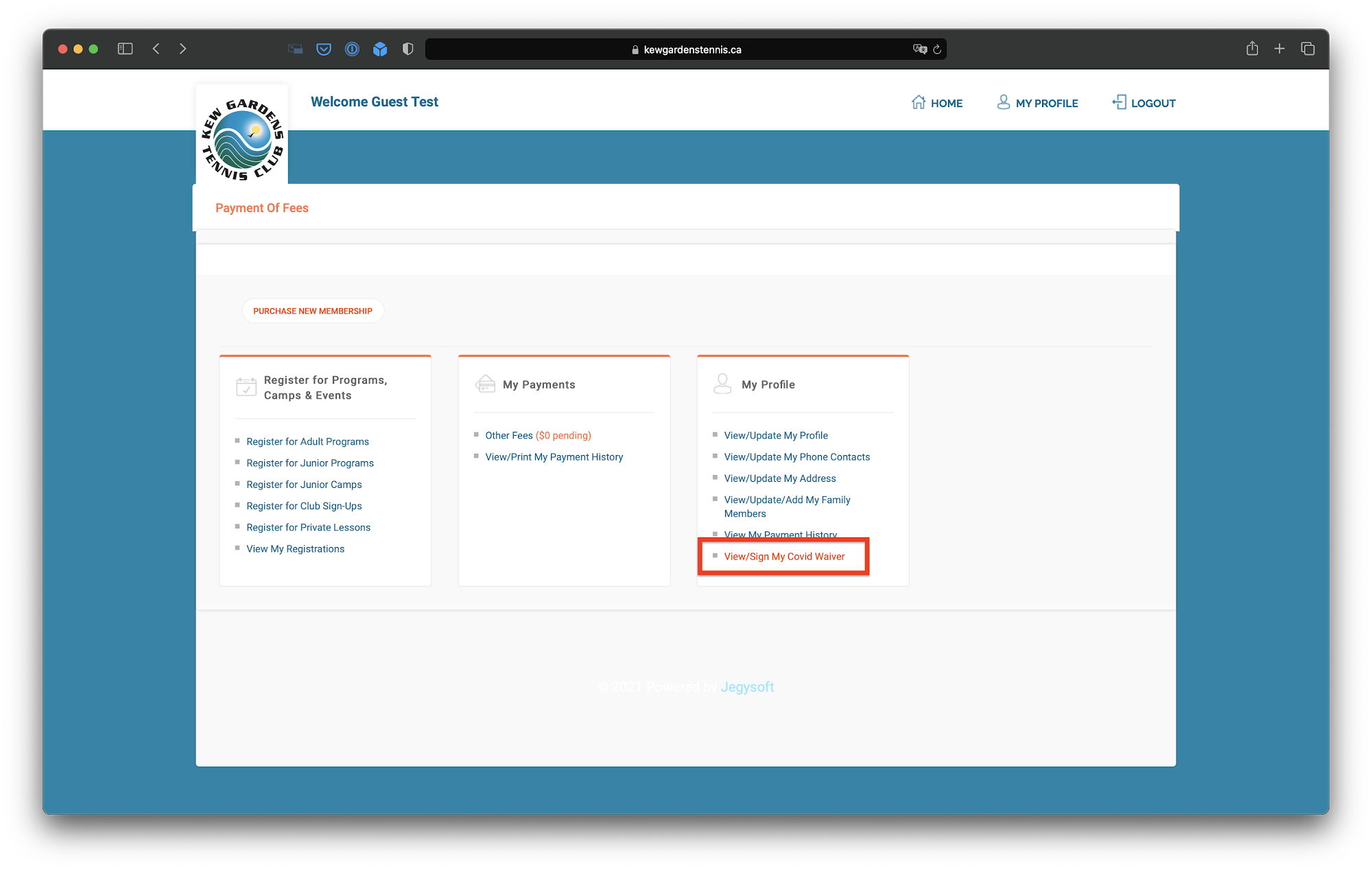 The guest name will then appear in the court booking drop down and the member will have the ability to book a court with that guest.
Please ensure that your guest is wearing proper tennis shoes, specifically if you are playing on the clay, otherwise they will not be permitted to play.
The same guest may come to the club for a maximum of 4 times during a season and members can bring a guest a maximum of 4 times during a season.
Guest fees are $10 (plus HST) for each booking. All guest fees must be paid online and the guest name must be included on the court in advance of your match (see image below for payment details).
If your court is cancelled due to inclement weather, guest fees will be automatically refunded to your Kew account.